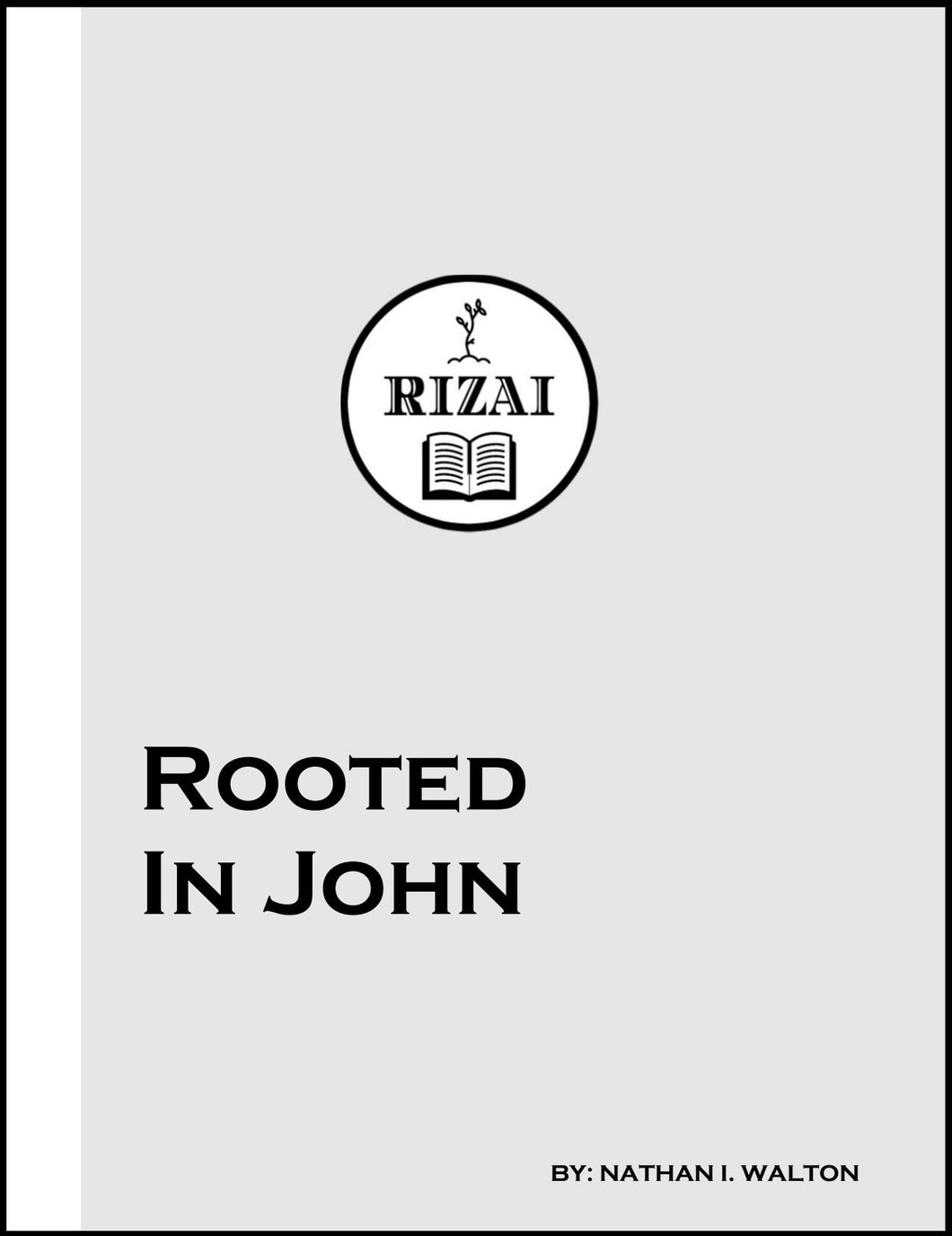 Rooted in John (10-Part)
The Gospel of John offers us a beautiful story of how a perfect God was willing to enter an imperfect world to bring healing and redemption. This series explores how God's love for us allows us to experience new life with him.
Session One: "The Word Became Flesh"

Session Two: "Jesus Turns Water into Wine"

Session Three: "Jesus and the Samaritan Woman"

Session Four: "Jesus Feeds Five Thousand"

Session Five: "Jesus Forgives an Adulteress"

Session Six: "Jesus Raises Lazarus"

Session Seven: "Jesus Washes the Disciples' Feet"

Session Eight: "Abiding in God"

Bonus Session: "Abiding in God" (Alternative Lectio Divina Exercise)

Session Nine: "Jesus is Crucified"

Session Ten: "Jesus Appears to His Disciples"